Dallas Mobile Locksmith - Emergency Locksmith Dallas, TX
214-932-0724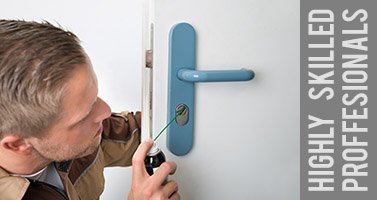 Security and locks are of utmost importance when it comes to protecting your property. Even before modern devices came into existence, basic locks and keys were vital in our everyday lives. We have been able to protect our homes, cars, warehouses, and many other important things thanks to lock and keys. But when these systems fail or you end up losing a key or require a security overhaul, the question is how do we deal with it? We suggest you pick up the phone and call Dallas Mobile Locksmith. We are the most reliable Dallas, TX locksmith service. No matter how big or small the task is, our professionally-trained locksmiths in East Dallas do the job with utmost precision. We offer unmatched prices at Dallas Mobile Locksmith, making us the most reliable residential, automotive and commercial locksmith in Dallas 75248. Thanks to the years of our relentless service, we have established ourselves well in the business and you will only hear good things about us from all homeowners and businesses in Dallas, TX.
To try our services, give us a call today on 214-932-0724
WHY Dallas Mobile Locksmith?
Because we are the best locksmith you will find in East Dallas. Over the years, we have built a reputation in and around Dallas and we take pride in what we offer. We believe in happy and satisfied customers and we have grown in the market through references of customers.
Whether it is emergency services, residential, automotive, or even commercial; we come to your rescue and provide all of these services under one roof. And if you are worried about the timings, we are happy to inform you that we are open 7 days a week, 24 hours a day so that you don't have to wait another day to get your locks fixed.
HOW WE STARTED OUT?
Dallas Mobile Locksmith started out after a thorough market research on existing locksmiths only to realize that there wasn't an affordable locksmith in East Dallas, TX. When it came to delivering services, our competitors have never kept up to their promises and this became easier for us to establish ourselves. We are now the leading residential, commercial, and auto locksmith in Texas since we not only offer affordable services, but we also believe in winning the trust of the customers by giving them quality and on-time services.

OUR SERVICES
24/7 Emergency locksmith services
Our emergency services are game changers in the industry because we have locksmiths on standby 24/7. Imagine you get locked out of your own apartment or break your key in the ignition of your car at an odd hour. Now you don't have to wait the next day to get it fixed because we are just one call away. Next time you find yourself in this tricky situation, you can call us on 214-932-0724 and let our professional experts deal with this.
Automotive locksmith services
We understand that situations like locking your key inside the car or jamming the lock of your truck may seem like a rare situation, but if you ever do find yourself in such a situation, do not worry or panic. If you do not have a spare key and stuck in middle of nowhere, we are always on a mission to rescue you. We have a team of mobile locksmiths who are on the road 24/7 and our professional locksmiths will come to you within an hour. We provide services such as key cutting, car lockout assistance, or transponder key programming in Dallas, TX.
Residential locksmith services
With lock and key being a prime component providing security to our homes, we don't necessarily think of the normal wear and tear of it. Locks often look sturdy on the outside but since we use it almost every day, we don't realize that it may have worn out on the inside. Imagine being locked out of your home after a really tiring day at work. But without worrying, you should give Dallas Mobile Locksmith a call. Our professional locksmiths in Dallas 75248 will not only open the door of your home in not time, they also make sure to not damage your lock and cause you any more trouble regarding locks. We also provide you tips to ensure that this episode doesn't repeat again, and lots of other services such as key cutting, lock repair, rekeying, eviction service, among others.
Commercial locksmith services
A business takes a long time to grow and we truly understand the effort and hard work behind it. For business owners, their top most priority should be protecting the property because even a faulty security system can lead to unimaginable damages. Here is when you can call Dallas Mobile Locksmith. We are a leading Dallas TX locksmith service and do our very best to keep your possessions secure and offer varieties of commercial locksmith services so that business owners in Texas can always have a sound sleep without having to worry about the security of their possessions. From lock rekeying to keyless access systems to key cutting, safe installation, push bar installation, we do it all!
HOW DO WE WORK?
Depending on your requirement whether it is residential, commercial, or automotive services – we provide services in case of emergencies, provide a thorough routine inspections of properties, and much more. Our expert professionals are always highly motivated to cater to the needs of the clients.
WHY WE ARE THE RIGHT CHOICE?
Imagine being in an emergency situation and not having a reliable locksmith to help you. There might be many locksmiths around your area in Dallas, but Dallas Mobile Locksmith is the one you can trust! We have a team of professionally trained locksmiths that can take care of your any concerns regarding lock and key. We try to understand your situation, solve it in a quick time frame, and give you suggestions on the situation. We ensure that your safety is most important and through our services you can always rely on us in case of any emergency situation.
Assured Cheapest Prices
In case of emergencies, many of our competitors take advantage of the situation and end up charging their clients a heavy amount of fee. We are highly against such a practice and believe in establishing a trustful long term relationship with our clients. We are available 24/7 all days of the week and do not charge a customer surcharge fee when they call us at odd house. We offer unmatched prices for our regular services in Dallas.
Our Team
We have a professionally trained team of locksmiths who share a same vision of a satisfied customer service. At Dallas Mobile Locksmith, we are lucky to work with experts who have years of experience in the industry and are able to handle any kind of lock and key situation. They are also hungry to learn about the latest advancement in the industry and hence we keep conducting monthly interactive workshops and train the staff if ever they encounter a new lock. Through such activities, our team is always prepared to take on a fresh challenge!
Fastest On The Block
We not only do our work with precision, but we are also the fastest in getting the work done. We have plenty of testimonials to support this statement! Our customers have always been surprised by how quickly we fix their locks and how fast we respond to their situation in case of emergencies. Our old customers have always stood by the decision of calling us during emergencies because of their past experiences with us. We have multiple mobile vans that are always ready to answer calls and get to the location in and around Dallas. The mobile vans give us the flexibility to reach anywhere and anytime.
CONTACT
In case of any lock and key situation, you can reach out to us on 214-932-0724. We are available 24/7 and 365 days a year in Texas. We have a reliable team of locksmiths in East Dallas that will come to your rescue no matter where you are in the region!
We Provide Emergency Locksmith in the following zip codes.
75201, 75202, 75203, 75204, 75205, 75206, 75207, 75208, 75209, 75210, 75211, 75212, 75214, 75215, 75216, 75217, 75218, 75219, 75220, 75221, 75222, 75223, 75224, 75225, 75226, 75227, 75228, 75229, 75230, 75231, 75232, 75233, 75234, 75235, 75236, 75237, 75238, 75240, 75241, 75242, 75243, 75244, 75245, 75246, 75247, 75248, 75249, 75250, 75251, 75252, 75253, 75254, 75258, 75260, 75261, 75262, 75263, 75264, 75265, 75266, 75267, 75270, 75275, 75277, 75283, 75284, 75285, 75286, 75287, 75301, 75303, 75310, 75312, 75313, 75315, 75320, 75323, 75326, 75334, 75336, 75339, 75340, 75342, 75343, 75344, 75353, 75354, 75355, 75356, 75357, 75358, 75359, 75360, 75363, 75364, 75367, 75368, 75370, 75371, 75372, 75373, 75374, 75376, 75378, 75379, 75380, 75381, 75382, 75386, 75387, 75388, 75389, 75390, 75391, 75392, 75393, 75394, 75395, 75396, 75397, 75398